(7 intermediate revisions by the same user not shown)
Line 1:
Line 1:
−

'''[[File:Hunger_Games_Prim.jpg|thumb]]'''Primrose '''"Prim" is [[Nilem12|Nilem12's]] (A.K.A Vesper One) younger sister. Unlike her brother in many ways, Prim is the opposite of Nilem12 in both looks and character, having blonde hair like their mother as well as an affinity for healing. She is also one of the best agents in the world.

+

'''[[File:Hunger_Games_Prim.jpg|thumb]]'''Primrose "Prim" is [[Nilem12|Nilem12's]] (A.K.A Vesper One) younger sister. Unlike her brother in many ways, Prim is the opposite of Nilem12 in both looks and character, having blonde hair like their mother as well as an affinity for healing. She is also one of the best agents in the world.

 
+

[[File:Soldier 2.jpg|thumb|220x220px]]

−
 
 
 
 

==<span class="mw-headline" id="Physical_description" style="border-style: initial; border-color: initial; ">Physical description</span>==

 

==<span class="mw-headline" id="Physical_description" style="border-style: initial; border-color: initial; ">Physical description</span>==

 

Prim has fair skin, blond hair and blue eyes. unlike her brother. She has a small stature. Nilem12 describes her as having a face "as fresh as a raindrop, as lovely as the primrose for which she was named." From her reaping gown to her medic uniform, Prim continuously had a "duck tail," one that earned her "little duck" as a nickname.

 

Prim has fair skin, blond hair and blue eyes. unlike her brother. She has a small stature. Nilem12 describes her as having a face "as fresh as a raindrop, as lovely as the primrose for which she was named." From her reaping gown to her medic uniform, Prim continuously had a "duck tail," one that earned her "little duck" as a nickname.

 
+

[[Category:Vespers]]
---
Latest revision as of 21:10, 3 June 2019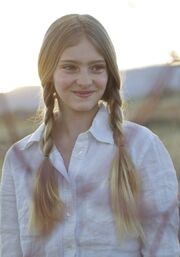 Primrose "Prim" is Nilem12's (A.K.A Vesper One) younger sister. Unlike her brother in many ways, Prim is the opposite of Nilem12 in both looks and character, having blonde hair like their mother as well as an affinity for healing. She is also one of the best agents in the world.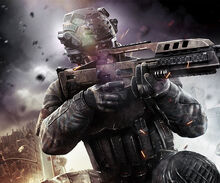 Physical description[]
Prim has fair skin, blond hair and blue eyes. unlike her brother. She has a small stature. Nilem12 describes her as having a face "as fresh as a raindrop, as lovely as the primrose for which she was named." From her reaping gown to her medic uniform, Prim continuously had a "duck tail," one that earned her "little duck" as a nickname.